William from SA, 20 yr old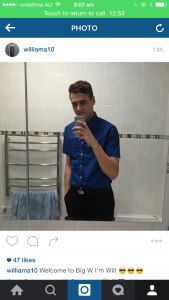 I feel like I bring a strong, positive and encouraging role to the team at Big W. I support everyone that I work with and also bring lots of fun to the workplace. I have strong friendships with everyone I work with and get to know every single co-worker. I love the way I am and how I am around the team I work with.
GET ACTIVE
Join a community of young people standing up for their rights at work.