Sarah from SA, 20 yr old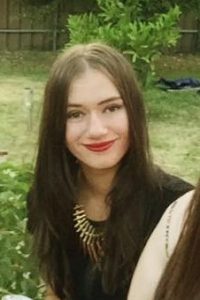 Sarah is an upstanding part of our team, as someone who has worked with her for three years I am proud to have been part of company that has such a dedicated, loyal and caring person.
Despite Sarah having a hard year with her health she continues to inspire, listen and try to help everyone she can, whether it's our customers or her colleagues.
She is a perfect example of someone who goes well and truly above and beyond the call of duty, even when she is feeling tired and hasn't got the energy she always finds more to put on the biggest friendliest smile to make everyone feel welcome.
When we work with Sarah we all know we aren't just working with someone unknown who doesn't want to be at work. we are working with a friend. A friend who cares about the customer, who cares about her friends and colleagues and someone who truly cares about her job and that's why I nominate Sarah for young workmate of the year.
GET ACTIVE
Join a community of young people standing up for their rights at work.